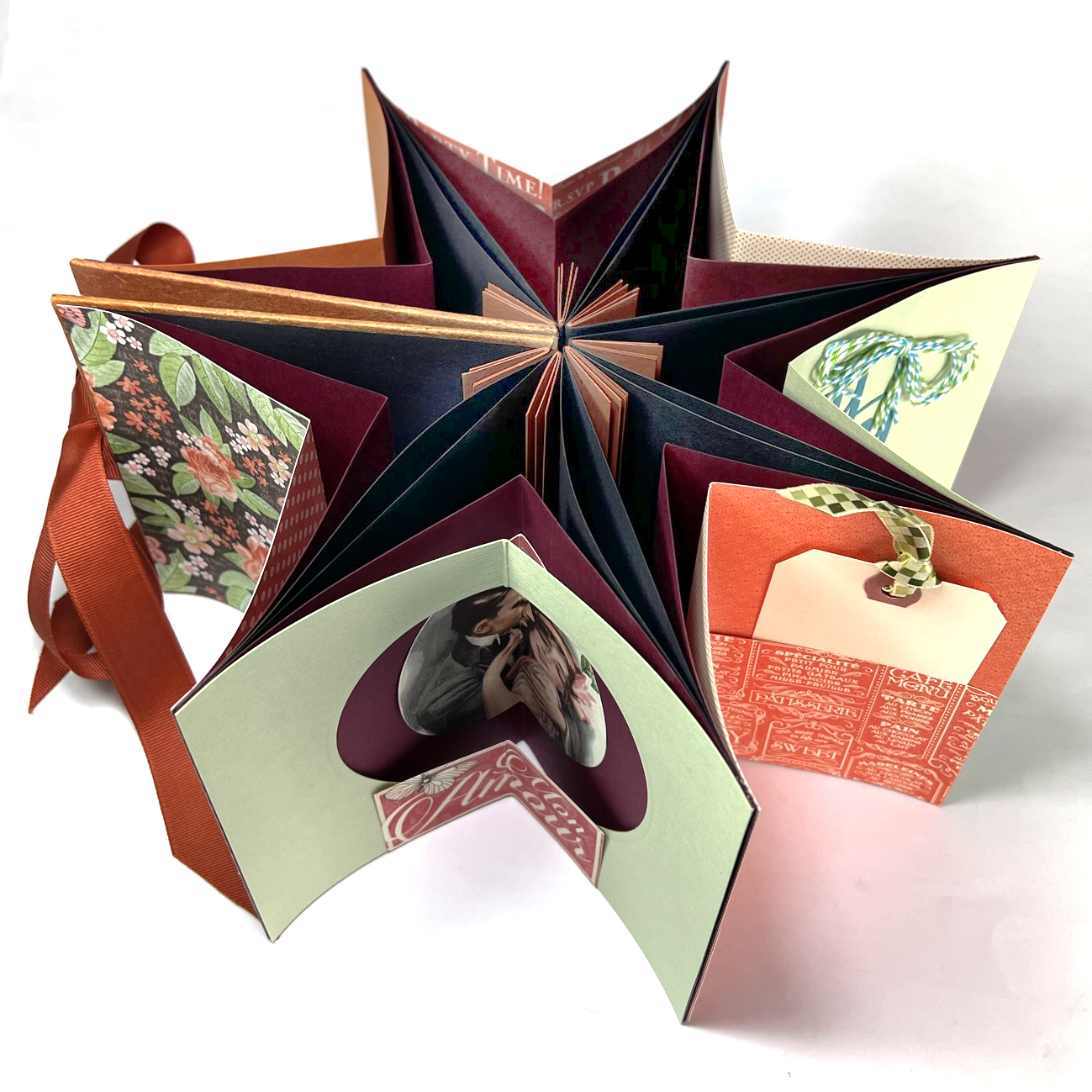 What can I say about the Star Book?
This amazing book will delight any viewer. The Star book uses ties to hold it closed, but opens up completely to a spectacular star shape when folded back on itself. Multiple layers and colours give this book unlimited opportunities for decoration. Create an unforgettable memory book for a wedding, holiday, pet or other celebration. Or just fill it with fun art!
It makes a fabulous gift when decorated - or give it un-decorated to your creative people who want to do it themselves!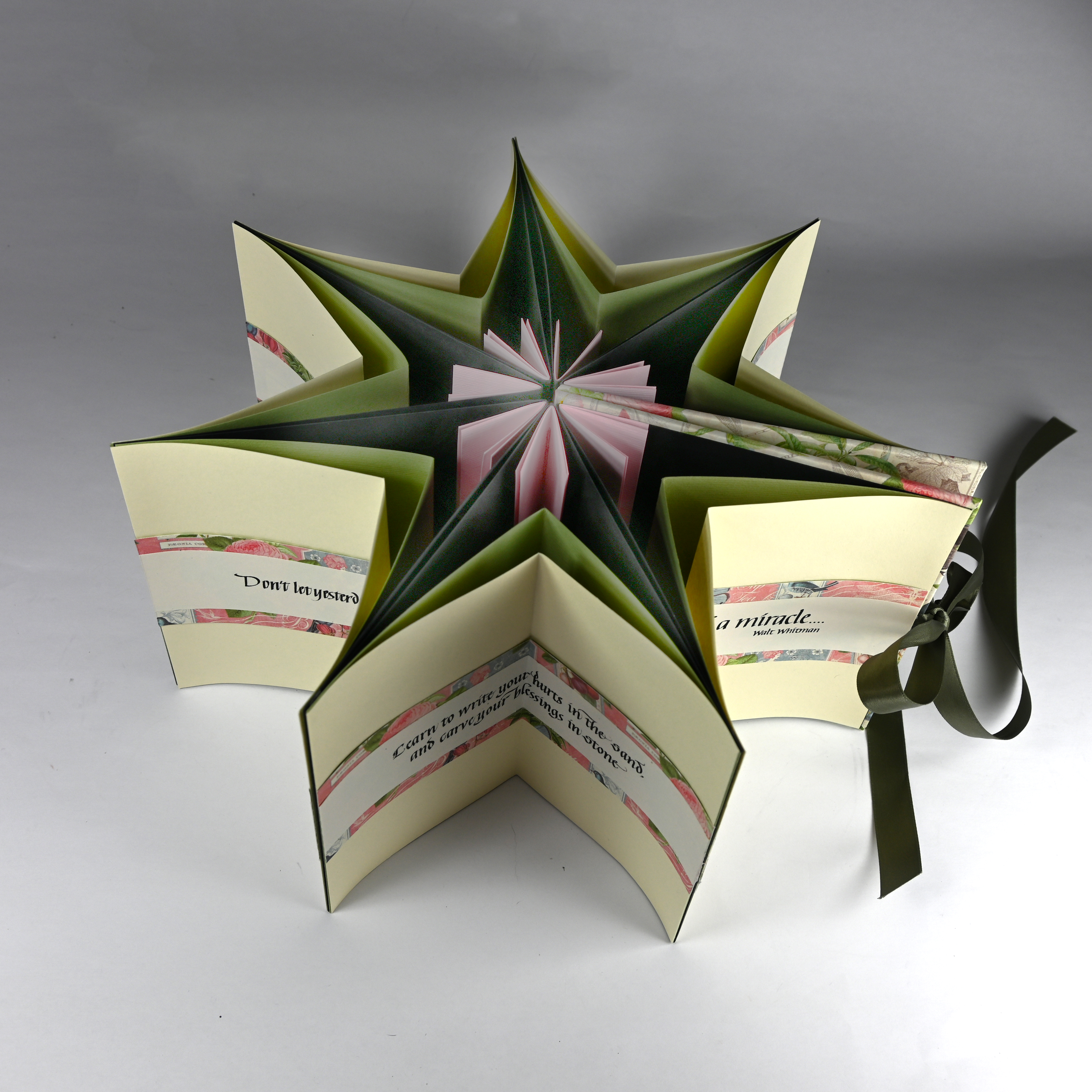 Have you ever bound a book?
Let me tell you - it is so satisfying! Once you've bound one book, you'll realize there are so many more possibilities. By changing one or two things, you will make a completely different book. You can let your creativity soar.

This book is great for crafters as they can cut and stamp and paint to their heart's content!!
We're not venturing into fine binding with this book. We're going to flaunt our stitching and have fun!










.....dip your toe into real bookbinding techniques and best practices!
You'll learn all about papers, boards, thread and tools that will make it easy for you to assemble all the other books at Quietfire School.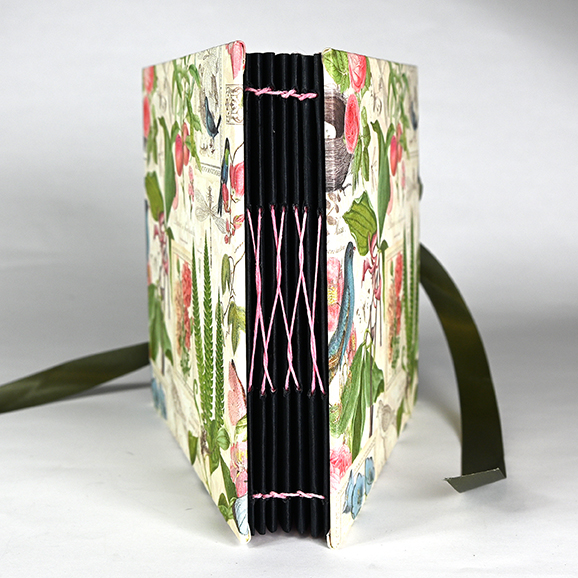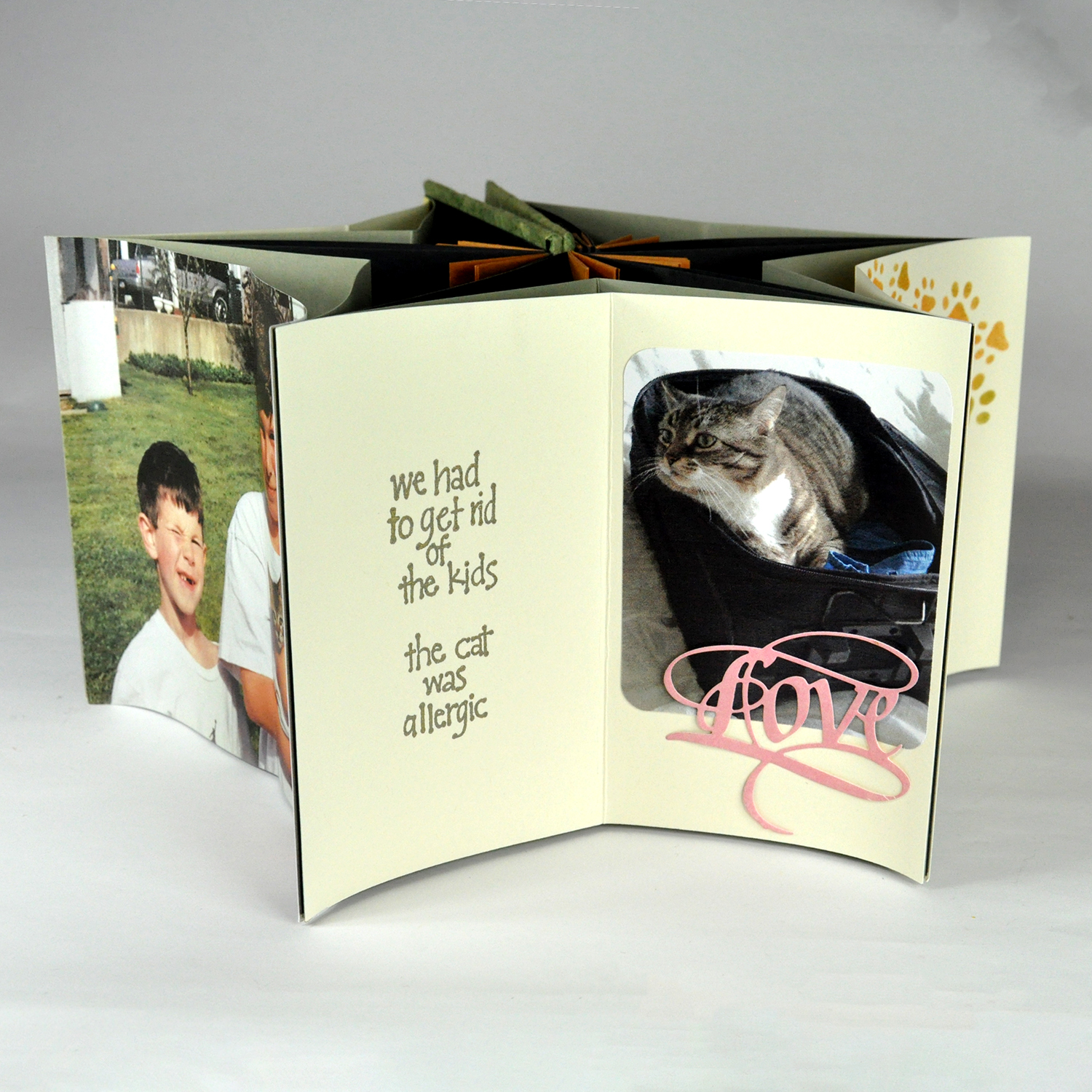 The Decoration & The Details
.....unlike any other book! This book structure has layers and layers that are waiting for you to embellish! You're going to have so much fun decorating this book simply by varying the colours of the cover paper, the pages, the thread and the final embellishments.








How will you fill your Star Book?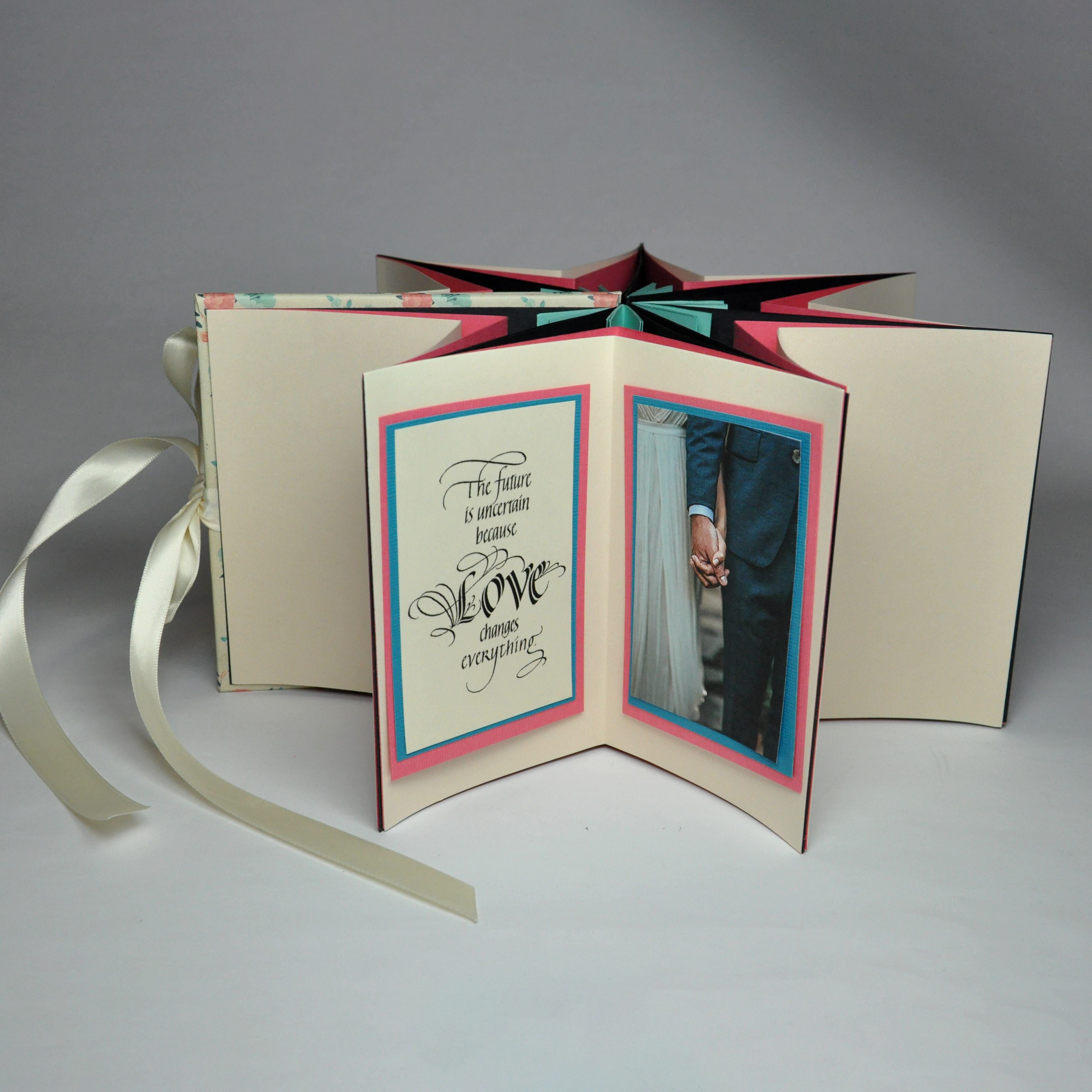 Make a Special Memory Book?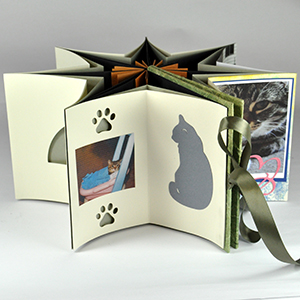 Celebrate Someone in your Life?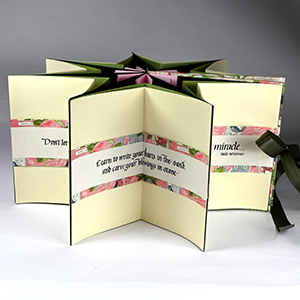 Fill the Pages with your Art?

This class is beginner friendly!

Bookbinding = paper + thread + boards.
But it is so much more! You may have already tried bookbinding and found how many things can go wrong when you're starting out. I've taken all the frustration out the process, so you can concentrate on making a beautiful book.

What to Expect
You'll learn about easy-to-get tools - you probably already have everything you'll need. And I'll share my favourites and tell you why I like them.
The course is broken down into simple lessons that make perfect sense.
You have lifetime access to the course so you can return for a tune-up at any time. It will be easy to pop back into the right spot when you return for a review.
You'll gain loads of information, tips and techniques in short digestible lessons.
Did I mention you have lifetime access?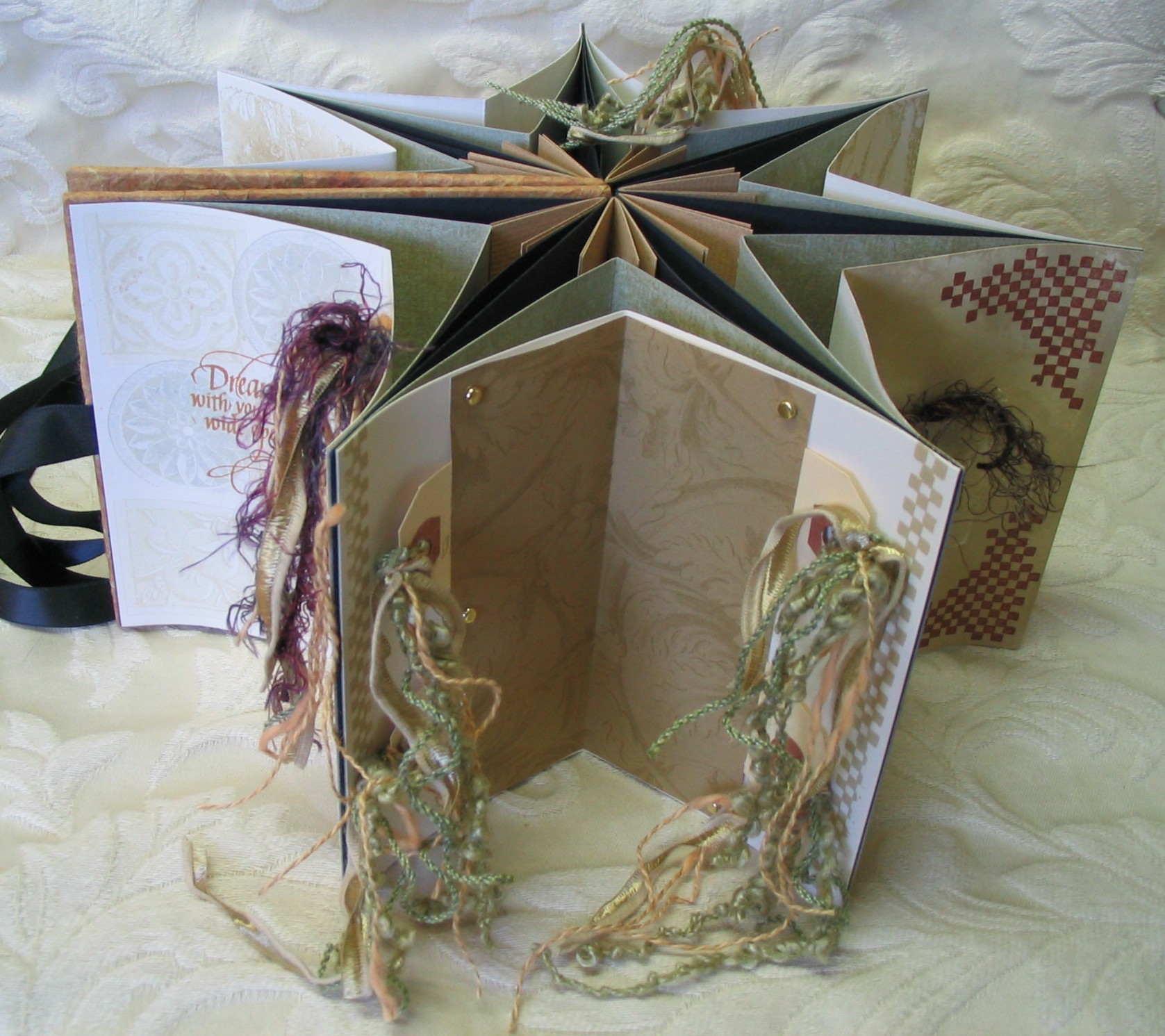 Just some of the things we'll cover in this course...
Learn about the Papers you Should Use


Learn the best types of paper to use, what to avoid and why.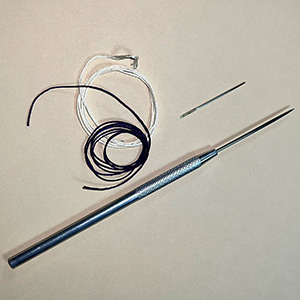 Learn to Pierce and Stitch


Learn what works and doesn't with thread, needles and awls. Suzanne, what's an awl? All will be answered during the Supplies section.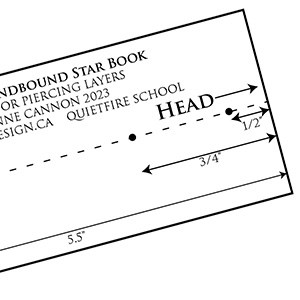 Learn How to Use the Template

You can re-use these over and over, or print a new one every time you make a book.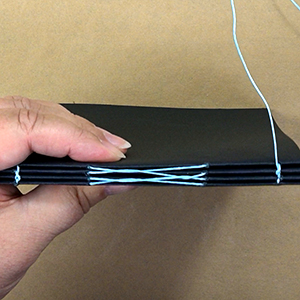 Learn the Stitching Pattern, Step by Step

It's a stitching pattern! Once you learn it, you won't want to stop.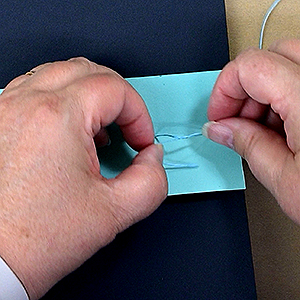 Face it, you're stitching with thread - you're going to have to tie a knot or two!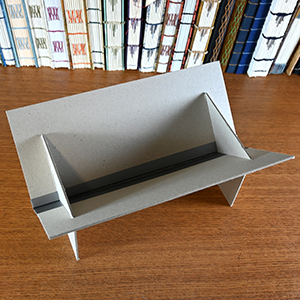 Learn About Some Super Useful Tools
You may not have some of these tools, but you might just want to get them after you can't stop making books!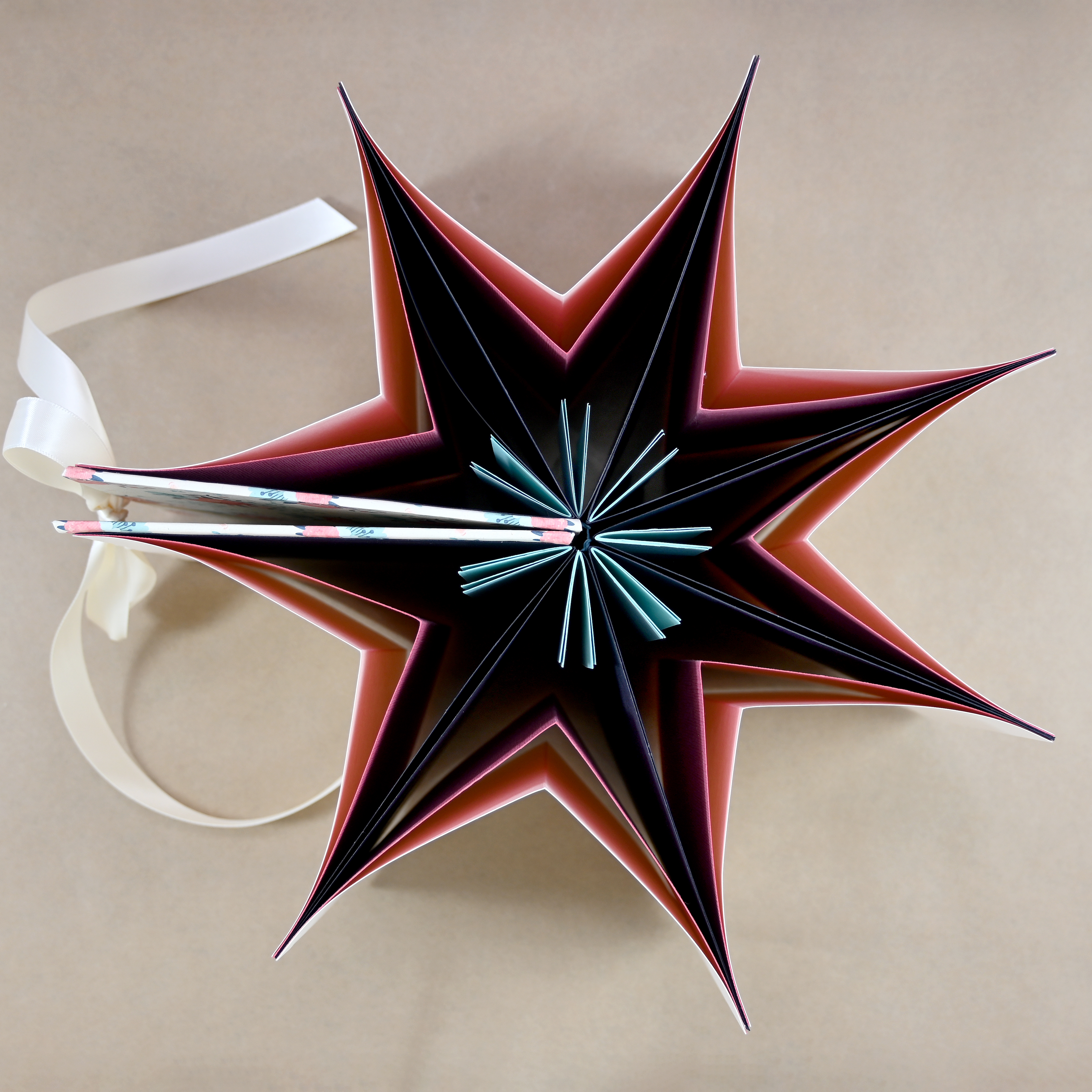 What you'll know when you finish this course.

You'll be on your way to making your own handbound books for yourself or friends and family.
You'll have developed fundamental skills that will help with all your handbound creations and help develop your own style.
You'll know how to look for problems in your stitching and how to solve them.
You will have gained confidence and satisfaction with making each and every book.
So let's step into bookbinding adventures and create our very own handbound Coptic journal. I'll see you in the first lesson!


Hi! I'm Suzanne and I'm a calligrapher, bookbinder and designer in the craft industry.
I've taught thousands of students from all over the world. I love breaking down a complex concept and organizing it in a step-by-step way - mostly because that's how I need to learn it myself!
Please visit me at
to see where else you can find me on the web.
Make sure you sign up for the newsletter on my website!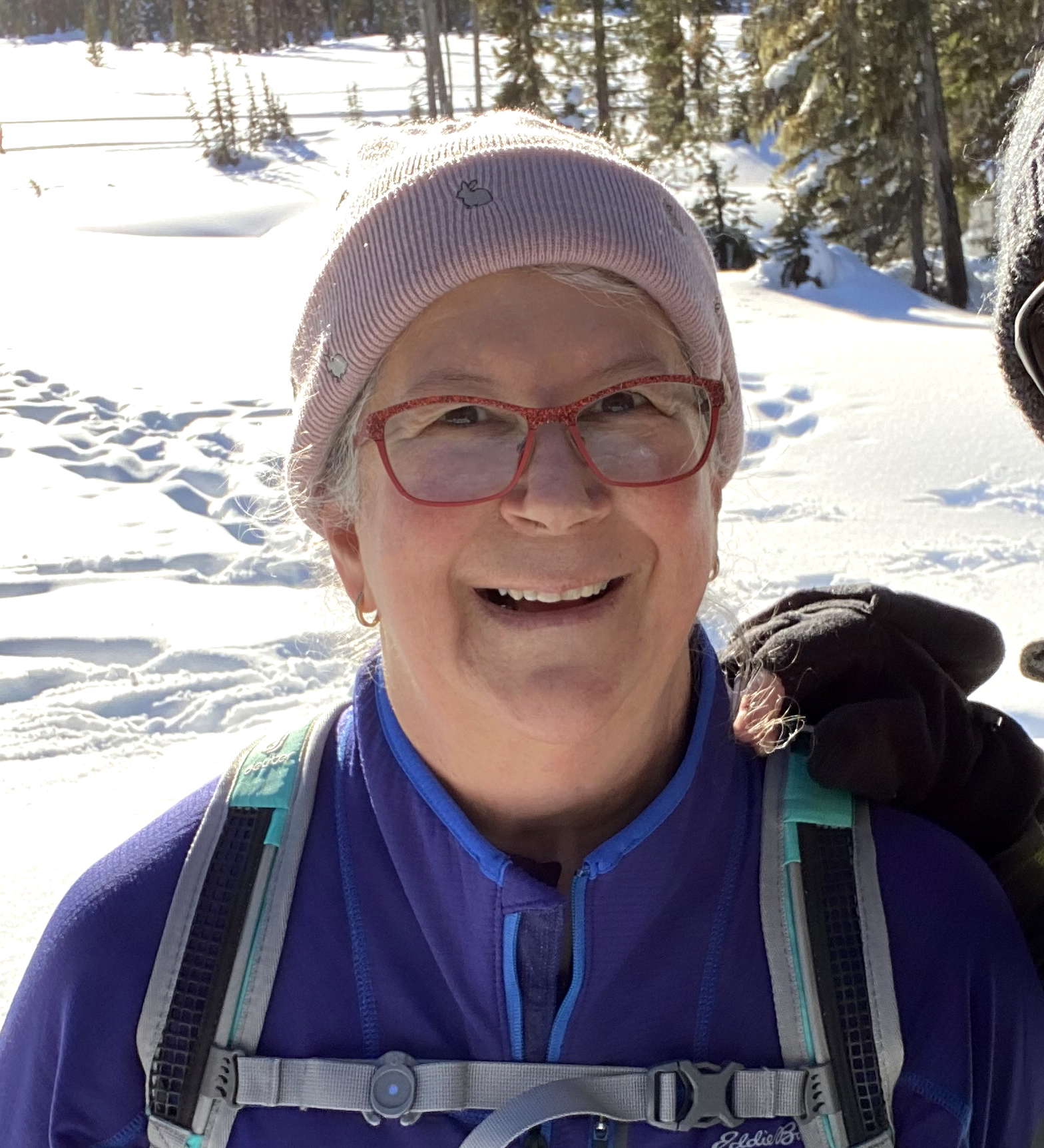 Check your inbox to confirm your subscription